Individual pieces
In this section you find individual pieces created on special demand. Ask for a rebuild or individual pieces per mail.
Individual engraved docks
Using my brand new laser engraver, I can produce Lambdas with engraved logos. Don't hesitate to ask for an offer.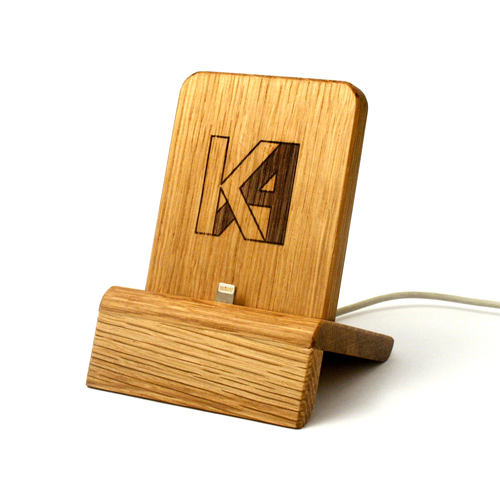 iPad Air 2 Stand
For my friend Sylvia I did a Lambda for the iPad Air 2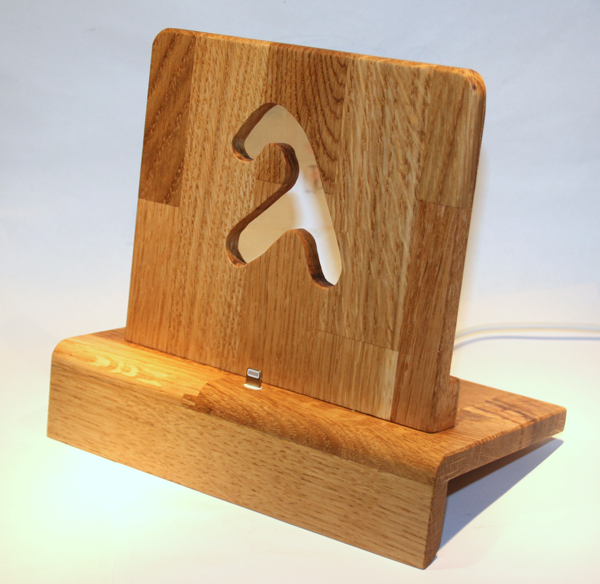 Lambda für HTC
The HTC with it's assymetric connection position needed a special variant. It is still the classic Lambda Design, but this time with switched positions in the base.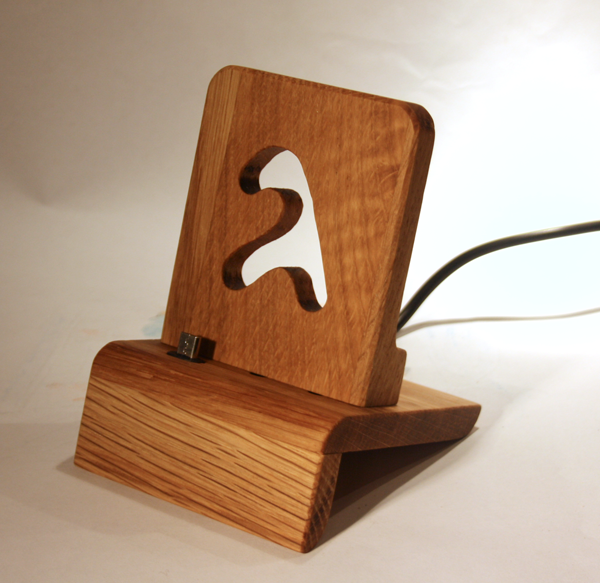 Lambda weight
In a very warm comment on amazon a user noted, that the lambda is quite leightweight. I designed a weight to mount below the plate. On demand i put it into the stores.