Shop Accessories
Driven by experience! While producing the lambda-dock in as serial mode, several improvements made their way into my shop. Some of gained so much attention, that I made them products.
The crance-vacc dust extraction system
For over two years the dust extraction made of standard plastic tubes served so well in my shop. In 2019 I made a product crane-vacc from it.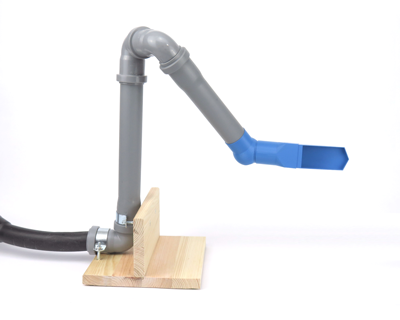 Zero Clearance Inserts
Like many ambitious woodworkers that have a table saw I made a Zero Clearance Insert for my table saw (Bosch GTX 10 XC). Having the supply chain and tooling, I started to produce them in small series.