Zero clearance insert compatibility assessment GTS10J
An answer from one customer for the compatibility with a GTS10 J has been "Yes perfect, but some additional work needed."
I don't own a GTs10 J, but I ordered a original spare insert to make up my mind on this.
Dimensions
Top: The inserts have the same overall height and width, but differ in the lenght. The insert for the 10J has now screws for adjusting the height. For the 10J the screws are part of the table and not the insert.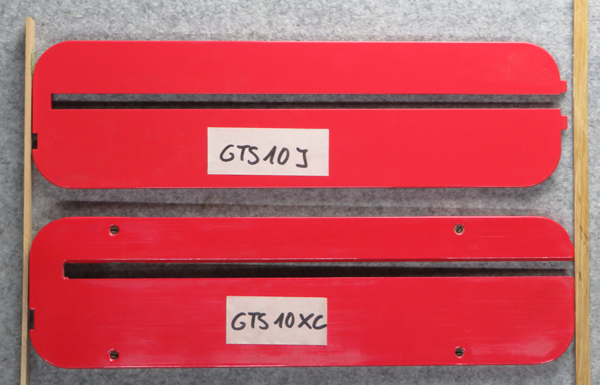 From below: The spare-holes at the rear side differ as well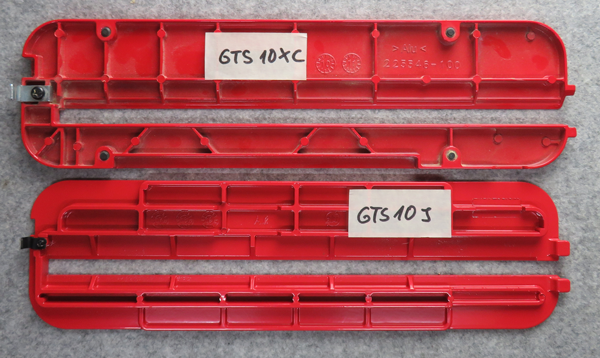 The insert for the 10J is a ~ 10mm shorter than the one for the 10XC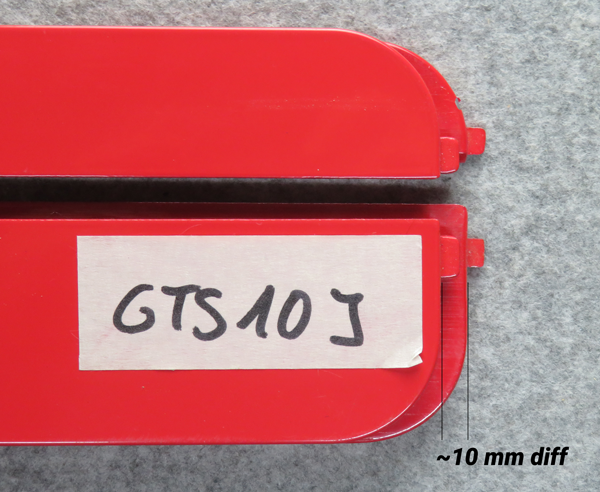 Cutouts
The slit in the insert for the 10J is at a slightly different position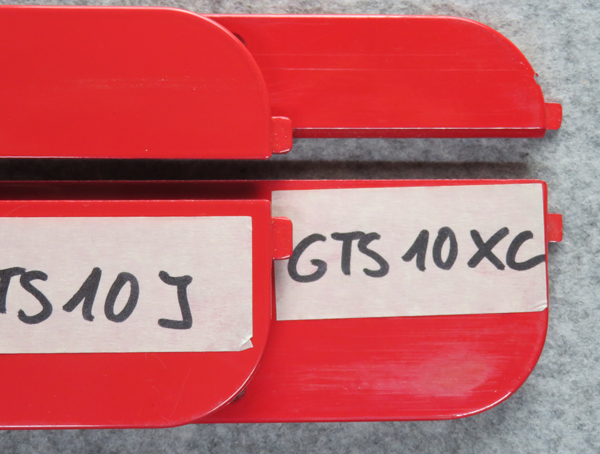 Conclusion
The width and height are the same and the radius of the corners as well. So you will benefit from this. But as said from the customer, there is some rework needed.
Hint: When you do cutting of the overlength, may recommendation is to start a little bit bigger and do the final adjustment with sanding. A very tight fit is essential.
Link
Here the link to the amazon page