BoMoDo G2 – the universal dockingsstation
For all Micro-USB charged devices For BoxMods, Smartphones and many more. Fits with or without skins and cases.
The BoMoDo dock is a highly adaptable dock for connecting devices with a Micro-USB cable. The BoMoDoG2 is the synthesis of the proven Lambda Dock for Smartphones and the BoMoDo dock for BoxMods.The universal applicability allows the usage of natural and premium materials.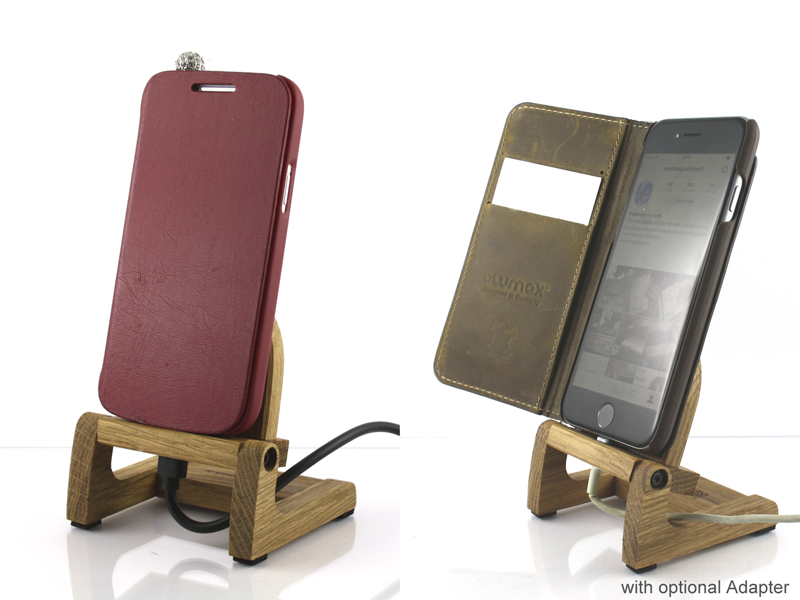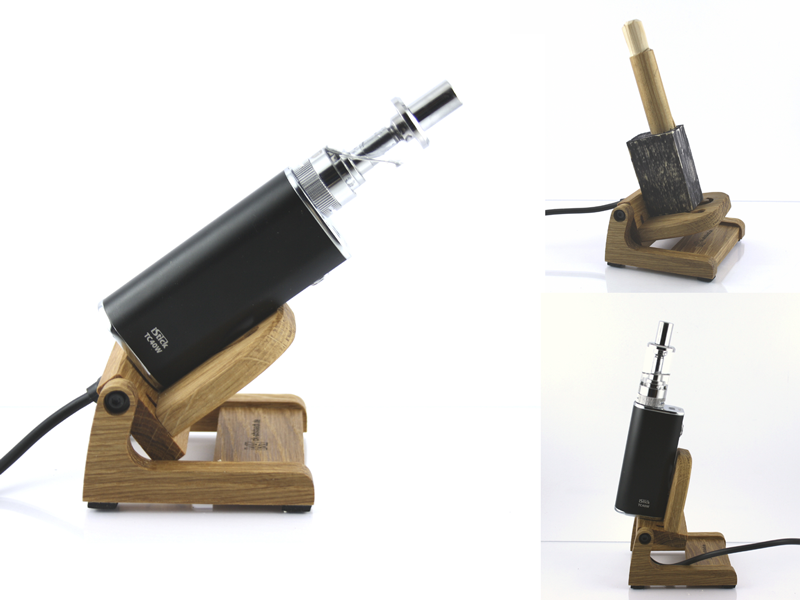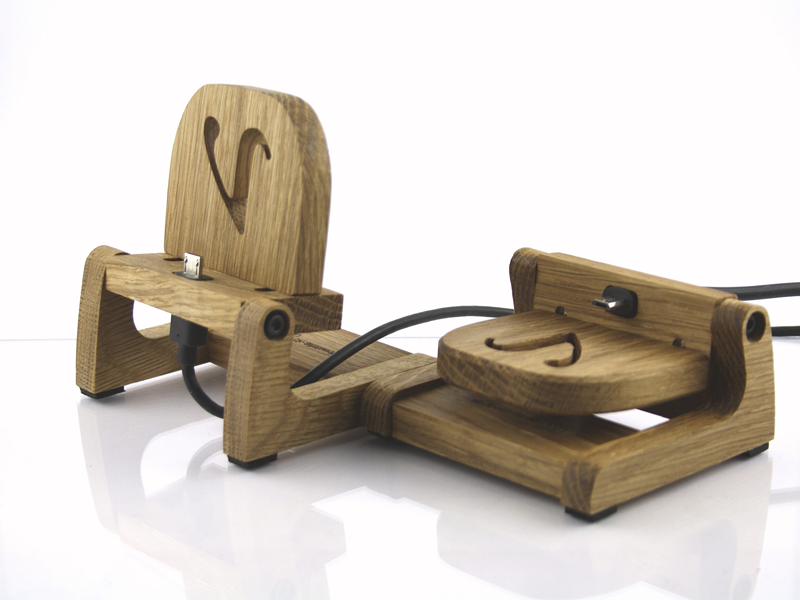 The design combines a clear Bauhaus design-language with classic scandinavian elements.

The core of the technical design is the unique mechanic. It allows to move the movable back up and down and to vary how far the plug comes out of the back. In additon the angle can be adjusted to allow the use with USB Devices with a plug at the side as well as at the underside. Hence you can adapt to a large number of devices.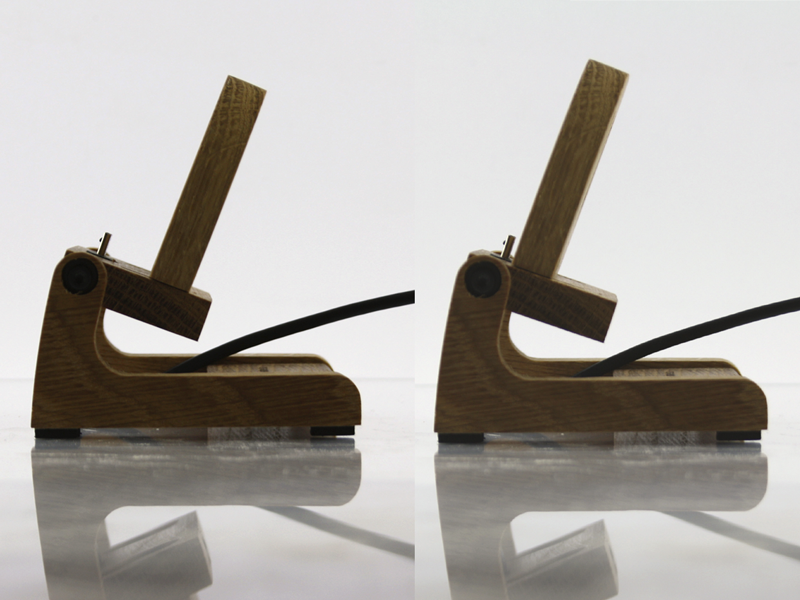 The degree of freedom of the movable back is 5mm. This allows docking of devices where the distance between the lower edge of the usb plug and the lower edge of the device is between 2mm and 12mm. When using the BoMoDo without the movable back, this restriction does not apply.
To use the BoMoDo with a iPhone, the usage of the separately available adapter is recommended.
Compatibility
The BoMoDoG2 is compatible with, amongst others, the smartphone models:
LG (for example, L90, SG, G)
Moto G, Moto X
Samsung (S2, S3, S3 Mini, S4, S4 Mini, S5, S5 mini, A3, sheet Edge, Note 4)
Wilko Lenny
Huawei Honor Huawei Ascend
Asus Zenfone
Lumia 43x, 53x, 63x
OnePlus One
It has been tested with these BoxMods:
Rx200
SxMini
eLeaf mini iStick and TC40
jWell Troca
...
Check out the instagram account for loads of photos and videos.
Product video:

Specification
The BoMoDo dock is made of massive oak-wood and is finished with tung-oil. Each dock is unique and can vary in pattern and grain.
Dimensions:
Width 8,0 cm (3.15 inch)
Heigth ca 4-10 cm (1.57 – 3.93 inch)
Depth 7,2 cm (2.83 inch)

Where to buy?
It is currently sold at my etsy store. If it is out there, don't hesitate to me.